Black River Water Falls
Black River Harbor Scenic Parkway & Campground
Black River Harbor is the only Great Lakes harbor administered by the USDA Forest Service. The harbor has services for day and transient boaters, including several dock-side picnic tables. The scenic hiking trails through an old growth hemlock and hardwood forest and five waterfalls make this one of our favorite scenic stops around Lake Superior. And as we discovered in 2005, the waterfalls can be as spectacular in the fall as they are in late spring.
Black River Harbor and Recreation Area is located 15 miles north of Bessemer, Michigan via County 513 - the Black River Scenic Byway.
Porcupine Mountains Wilderness State Park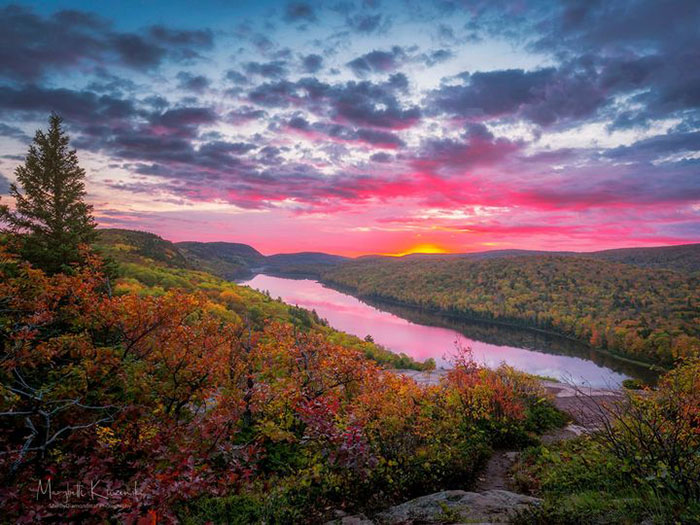 Porcupine Mountains Wilderness State Park is 15 miles west of Ontonagon in Michigan's Upper Peninsula. The park's 60,000 acres are one of the few remaining large wilderness areas in the Midwest. Towering virgin timber, secluded lakes and miles of wild rivers and streams make a visit to the "Porkies" a trip to remember.